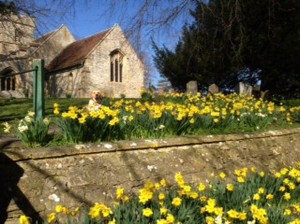 Pebworth Oil Buying Club
Located to the Vale of Evesham the Pebworth Oil Buying Club is one of the longest running clubs in the country. Run by Ken Wood it's based in the beautiful village of Pebworth, between Evesham and Stratford on Avon.
With a membership approaching 200 the club will order nearly 300,000 litres of heating oil for it's members this year. Everyone will benefit from the substantial savings made through group purchasing. It's not just about price, Ken has worked hard with his suppliers to ensure the service members receive is second to none. Ken enjoys a strong relationship with all the local oil depots and has worked with a number of the depot managers for several years.
The club takes a particular interest in members who may need help and support with managing their heating oil needs. It's evidence of the benefits that working as part of a community group can bring.  You can find out more about the club at their facebook page.
Ken has been a very active supporter of the Oilbuyingclub.com system.  As the first club to go live Ken, his members and suppliers have helped improve key elements of the system.  Of real importance has been understanding how club members want access to the system to place the orders.  As a result of their feedback we have developed an innovative process to make ordering on mobile phones and tablets as simple as possible.
Ken helped introduce us to Vic Allison at Wychavon District Council.  More on our time with the local councillors in Wychavon District in a future post.
In the meantime if you are interested in joining Ken's Group you can them on Facebook here