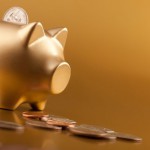 It easy to have a long list of resolutions but often  just doing a few things well can make all the difference. Here are our four New Year tips to help heating oil    users reduce their costs in 2015.
1. Join an Oil Buying Club.
Even with the recent reductions in the cost of heating oil there are still major benefits to be had from joining your local heating oil buying club.  Oil clubs typically save members 10% on their costs, and usually more when the order is for 500l.  Even when compared to the biggest on-line heating oil sites, buying clubs still offer great savings.  It's not just about money;  the savings come as a result of lower transport costs which means fewer oil tankers on local roads.
You can find out more about the benefits of oil buying clubs from our video here  or at Citizens Advice.
On our site oilbuyingclub.com, you can search for a club near you
2. Service your boiler.
Keeping your boiler properly maintained saves money and helps keep you safe.  Trade guidelines are that boilers should be service once a year, it helps ensure your boiler works at maximum efficiency, reduces the risks of expensive breakdowns and safety is maintained.  OFTEC, the industry trade body, has a list of registered technicians here.
3. Manage your boiler timer.
Homes need heat at different times, particularly when there are children in the household.  The difference between school term time routines and holidays can mean that the home is being heated when it's not necessary, it's particularly true after the Christmas break.  So take a few minutes to ensure your boiler is only running when it needs to be.  If you are going away remember to adjust the timer.
4. Radiators.
Keep radiators free of obstructions and properly bled to ensure they run efficiently.  Adjust the thermostats on them to suit the room usage, 20°C to 21°C is recommended for main rooms.  The Energy Saving Trust estimates that every 1°C reduction saves up to 10% on your heating bill.  There is an excellent video guide to radiator controls from the Energy Saving Trust