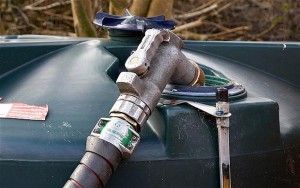 The 2016 outlook for heating oil prices looks good.
The price of oil per barrel has dropped to nearly $30, compare this to $80.00 per barrel in 2014. It was as high as $105.00 per barrel in 2013. The highest ever was $145.00, so this is substantially lower. The question is how does that translate to a price per litre? The latest club buys are as low as 25ppl.  However, the price per barrel has dropped again so prices may fall further.
What Does It Mean for the Average Household?
The price per litre will translate into £260 per 1,000 litres of oil. An average house, will probably use approximately 1,000 litres or more depending on insulation, how old your boiler is, and how cold the winter will be.  A saving of several hundred £'s on a few years ago – great news for homeowners.
Lower Your Heating Bills More
Home heating oil prices are at an all time low. What else can you do to help lower your heating bills?
First make sure you keep your boiler serviced – not only does this improve efficiency but it also ensures it operates safely.  Use a properly registered technician.
Secondly make sure you have the most energy efficient boiler you can afford. An energy efficient boiler will save you money in the end. There is a direct correlation between keeping your oil costs down and an energy efficient boiler.
Finally, consider your insulation. The more air tight your home is, the better. There are several things you can do that are relatively inexpensive. The simplest is to simply stop as many drafts as possible – doors, windows and chimneys being the biggest culprits..
Make sure there is enough insulation in your loft or attic. For every layer you put down, you can save money.
Insulation levels are specified by R-Value. "R-Value is a measure of insulation's ability to resist heat traveling through it. The higher the R-Value the better the thermal performance of the insulation."
Conclusion
Home heating oil prices are down and it appears will continue to drop for the foreseeable future. Oil prices are falling to their lowest in seven years. Homeowners will reap the benefits of low fuel prices combined with fuel efficient boilers and well insulated homes.